Becki Robinson Photography
Beautiful Dresses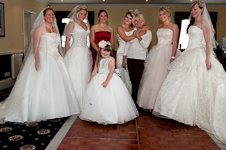 I really enjoyed meeting Zoe and photographing her models at the wedding fayre on Sunday - she is a lovely woman and her dresses are absolutely stunning.
She had an amazing range of styles and is clearly dedicated to her work and achieving a high standard - I am sure any girl would feel a million dollars in one of her dresses.
To see Zoe's work or get in touch with her visit www.bridesatbuckover.co.uk
Last Updated on Monday, 12 September 2011 22:54
Bridal Fayre Update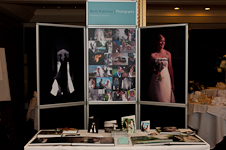 Thanks to those of you who visited the bridal fayre on Sunday.  It was good to meet you.
It was also fun meeting fellow exhibitors and especially good to meet Zoe with her beautiful dresses.
There were some beautiful flowers by Tiger Lily - www.tigerlilyflowers.co.uk
Last Updated on Monday, 12 September 2011 22:55
Read more...
Bridal Fayre – Sunday 11th September 2011






I will be exhibiting at the The Gables Bridal Fayre on the 11th September, why not come along and meet me to discuss your wedding photography requirements and see more of my work.
Last Updated on Saturday, 03 September 2011 13:19
Read more...
New website live!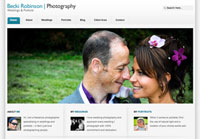 After weeks of hard work my new website is live! I am in the process of uploading the galleries and I will be adding more pages and sections over the coming months so keep coming back to see what I have been up to!
Last Updated on Saturday, 03 September 2011 15:19